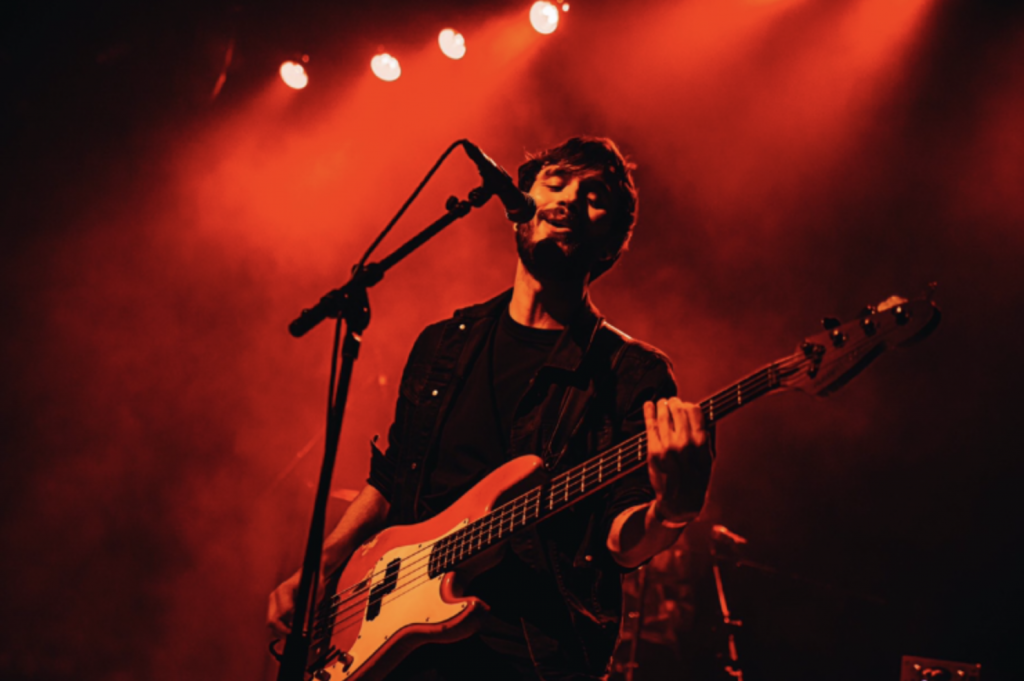 Joren Kuipers
Joren (28) is a musician with passion for great songs in any shape or form. Either intimate small songs or big extravagant music.
As a bass player with a degree in Popmusic from the Conservatory of Amsterdam, Joren now plays as a session musician with a variety of bands and artist on national and international stages. Along with writing his own songs with instrumental band Years and Indierock band Kita Menari.
Every lesson is made custom to the needs of the students, with underlying subjects such as: hearing, technique, songwriting, sound and theoretical knowledge.
Everyone studies and learns at his/her own way and pace. But in the end everyone wants the same; just having fun with playing music. Which is why having fun is priority in the lessons.