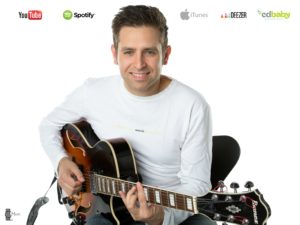 Since I was 12 years old I have been thinking that playing guitar is one of the greatest thing to do in life, so I started to take some guitar lessons and after learning a bunch of chords and scales I began to teach to friends and family what I had learnt.
After a while, my vision became wider, I believe that music education is essential in everybody's life, for personal growth and social development. Music has brought me so many good things, countless I believe, so I just want to share my passion with as many people as possible.
In 2012 I moved to Amstelveen searching for a new life experience, I always strongly believed that people should have a chance to get the thrill of creating music! So from theory to practice, with our team we started to develop a concept based on a flexible learning model, capable of delivering music lessons even for a short period of time in an effective and fun way.
We're proud to offer an amazing service to the community of Amstelveen, with great teachers, small, medium or large packages of lessons and flexible scheduling!  LG Guitar School counts more than 150 students, and is growing. I can't be happier when I see what we're doing: more music, more joy…It's a dream come true…
Now is always the right time, come and join us!
Luca Gianquitto
Founder